November 18, 2014
Topsoe joins the 'Engineer the Future' initiative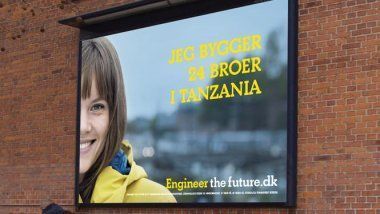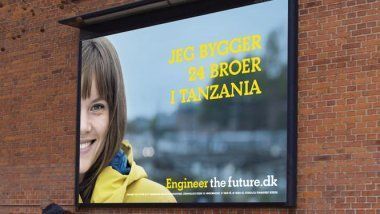 Haldor Topsoe is among the group of Danish companies, universities and organizations that have launched the 'Engineer the Future' campaign. The purpose of the initiative is to promote natural and technical science education in Denmark with a view to producing more highly qualified engineers for the future.
During November, Danish media are filled with engineers and engineering students telling stories about their life, competences and personality. The stories are part of the 'Engineer the Future' campaign to highlight the engineering profession through individual stories. The stories appear as TV commercials, short web films, outdoor posters, print and web banners.
Common to the stories is a desire to appeal to young people and inspire others by explaining the exciting role of engineers in a period of rapid technological development. The goal of the alliance, however, is also to emphasize how important it is for society, to place higher priority on technology both in relation to education and research and to acknowledging the people behind the technological advances.
"We hope our 'Engineer the Future' approach will inspire a dialogue about the engineering profession, increase interest in the many appealing aspects of the profession, and create recognition of, and respect for students, who are applying for the engineering programs, and those who are already in them. Ultimately, we hope that more young people would wish to see themselves in the role as engineers and decide to choose that career path," says Employer Branding Specialist Ole Stahl, HR.
Subscribe to our blog updates