December 9, 2014
New portrait of Dr Haldor Topsøe revealed at Frederiksborg Castle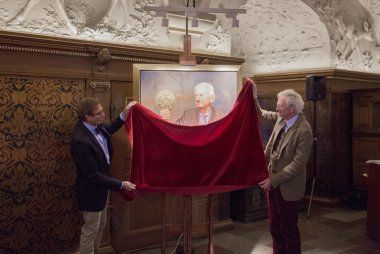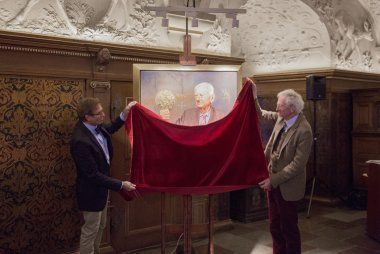 Yesterday, a newly painted portrait of Dr Haldor Topsøe was revealed at Frederiksborg Castle in Hillerød at a large-scale ceremony in one of the castle's impressive rooms. The painting will be the center of attention in a special exhibition of portraits by Michael Melbye, a significant Danish portrait artist.
A man of great significance
The museum is a branch of the Carlsberg Foundation, who directly commissioned the painting. At the ceremony, Flemming Besenbacher, the Foundation's Chairman of the Board, talked about Haldor Topsøe's great significance as a corporate citizen and a great humanist:
"Haldor was a true statesman with a global outlook. He was important to Denmark's history and contributed to making Denmark larger. He saw the importance of industry being of use to society. In this respect, he was a role model – and so is the company Haldor Topsoe today," Besenbacher said, stating the reason why the foundation and the museum commissioned a portrait of Haldor Topsøe.
Getting a sense of Haldor
Michael Melbye painted the picture after Haldor's death, a challenge for a portrait artist who normally needs to thoroughly familiarize himself with his motif before completing the painting.
Melbye therefore had to get to know Haldor through numerous conversations with the Topsøe family, and he watched hours of photos and videos of him – private as well as official. This way he got a sense of Haldor's posture and gestures. Also, members of the family posed for the artist wearing Haldor's clothes.
The special exhibition of Michale Melbye portraits – including the newly revealed painting – can be seen at The Museum of National History from December 10 to March 8, 2015.
Several copies of the painting have been made for Haldor Topsøe A/S, and it will now be decided where they will be placed.
Read more:
Frederiksborg Castle and The Museum of Natural History (website in Danish, English, Russian and Chinese)
Subscribe to our blog updates