January 20, 2015
First ever large-scale demonstration biogas plant goes on-stream in Sweden with technology from Topsoe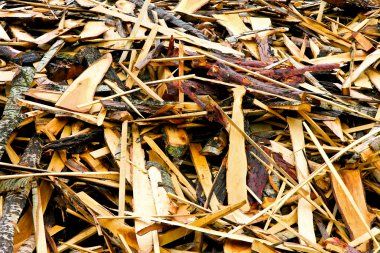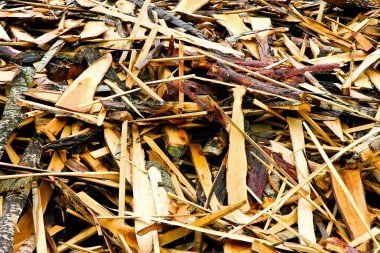 One of Sweden's leading energy companies, Göteborg Energi, recently announced that GoBiGas, the world's first ever large-scale demonstration plant for the production of biogas through the gasification of biofuels and residues from forestry, is now in operation supplying gas to the Swedish natural gas grid.
Haldor Topsoe A/S has provided licensing, catalyst and engineering for the gas cleaning as well as the methanation section for the project enabling the plant to produce substitute natural gas (SNG) by thermal gasification of forest residues as branches, roots and tops. The biomass is converted to gas with a methane content of over 95 percent and the plant has a capacity of 20 MW SNG.
The GoBiGas project consists of two primary phases. Phase one has focused on establishing the demonstration plant now in operation while the second phase is to expand to a full-scale commercial plant with a capacity of 80 MW SNG.
Until now, all running industrial references related to SNG in Topsoe have been based on coal gasification or coke oven gas. With the successful start-up of GoBiGas, however, Topsoe has demonstrated and proven that it's catalytic solutions and process technology makes it possible to efficiently carry out biomass to SNG conversion as well.
"During the GoBiGas project, it was necessary to think out-of-the box and combine well-proven Topsoe SNG technologies in new ways. Göteborg Energi has been a highly competent partner in this process providing us with valuable feedback and critical assessment throughout the entire project phase, says Troels Stummann, Project Manager in Topsoe.
"Designing, building and stepping into operational mode has been a challenging journey for GoBiGas. During this process, the cooperation with the Topsoe team has been essential and very productive. Not least in the most recent start-up of the plant," adds Freddy Tengberg, Project Director and Site Manager for GoBiGas in Göteborg Energi.
Topsoe is currently the only licensor in the world with a proven biomass-to-SNG technology. With the start-up of GoBiGas the company has demonstrated its ability to address the technical challenges related to this process.
"The implementation of other projects remain dependent on natural gas price development and to a large degree also policy making since biomass utilization is still driven by political incentives. Nevertheless, we believe in the long-term potential of biogas as an integrated part of the future energy supply," says Lene Gottrup Barfod SNG Technology and Catalyst Manager in Topsoe.
GoBiGas is an abbreviation of Gothenburg Biomass Gasification Project and represents a large investment on the part of Göteborg Energi. The projecthas also received funding from the Swedish Energy Agency.
Haldor Topsoe initiated research and development in the SNG field in the late 70's and the knowledge gained over the years has been used to refine the company's technology platform. As a result Haldor Topsoe is a leading player in this field globally and has been instrumental in making SNG a feasible and attractive way of utilizing available domestic resources.
Subscribe to our blog updates