December 21, 2015
Topsoe technology supports new, large-scale U.S. methanol plant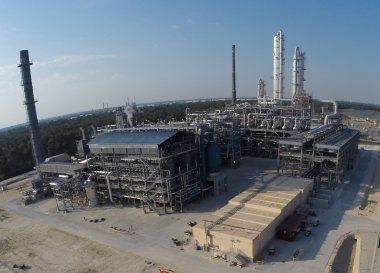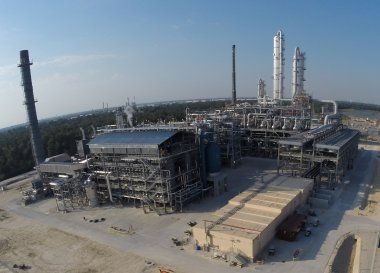 Topsoe's licensed technology chosen for Fairway Methanol LLC's new methanol plant in Clear Lake, Texas
Topsoe has delivered licensed process technology, basic engineering, catalysts and services for the first greenfield methanol plant in the U.S. in many years. Located in Clear Lake, Texas, the plant is a 50/50 joint venture between Celanese Corporation and Mitsui & Co. Ltd., formally known as Fairway Methanol LLC, and has an annual capacity of 1.3 million metric tons.
The methanol plant uses Topsoe's two-step reforming technology, including its state-of-the-art
autothermal reforming (ATR) technology, as well as a proprietary waste heat boiler design.
The methanol plant is also equipped with Topsoe pollution control, including SCR and CATOX technologies to keep emissions of NOx and volatile organic compounds (VOC) in compliance with U.S. environmental regulations.
"We are very pleased that Fairway Methanol LLC has chosen Topsoe's technology for this important project and we are confident that they will see clear, long-term benefits from this industry-leading solution," says Per Bakkerud, Group Vice President of Topsoe.
Anders N. Olsen, CEO of Haldor Topsoe, Inc., further adds: "We see this as a landmark reference to
showcase our methanol technology in the North American market. We expect more companies will be
inspired by Fairway Methanol LLC and realize the value of a strong technology partner with a significant local presence to bring their projects to fruition."
Contact
Svend Ravn, Media Relations Manager, Haldor Topsoe A/S
Phone: +45 22 75 43 58

About Haldor Topsoe A/S
Haldor Topsoe is a world leader in catalysis and surface science. The company is committed to helping its customers achieve optimal performance. This means enabling customers to get the most out of their processes and products, using the least possible energy and resources in the most responsible way. Haldor Topsoe is a global organization with production plants, regional offices and engineering activities all over the world. The company employs some 2,800 employees and achieved revenue of DKK 5,685 million (approximately USD 1b) in 2014. www.topsoe.com
Subscribe to our blog updates