August 1, 2017
Upgrade heavy fuel oil to meet MARPOL regulations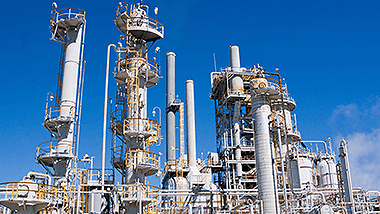 Atmospheric Residue De-Sulfurization (ARDS)
The introduction of new MARPOL regulations is expected to have a major impact on demand patterns in our industry. While this will present challenges to refineries, it will also create opportunities for those companies who optimize assets.
Upgrade now
To help refineries process products that will comply with MARPOL by 2020, we offer a straight-forward solution: An Atmospheric Residue De-sulfurization (ARDS) unit for upgrading high-sulfur heavy fuel oil into low-sulfur fuel oil.

These units convert atmospheric residue into higher-value products by reducing the content of sulfur, nitrogen, carbon residue and asphaltenes as well as metals. As an added benefit, they also achieve a moderate conversion of residues into distillate products.
Meeting shifts in demand
The ARDS unit will give you the edge you need in an evolving marketplace. It will position your refinery to meet the growing demand for low-sulfur fuel oil. Or give you the flexibility to export the low-sulfur output for further processing into high-value products in resid fluid catalytic cracking (RFCC) units in or outside the refinery.
Striking the perfect balance
We have been providing catalysts to fixed bed hydrotreating units since the early 1980's. This has given us considerable design experience with a wide range of heavy feedstocks like shale oil, coke oven tar, tall oil and heavy coker gas oils.

More specifically, we have not only learned what is required operationally to achieve satisfactory catalyst activity. We've gained important insights into which measures need to be in place to prevent high deactivation and pressure drop in fixed bed catalyst systems.

Ultimately, the key to proper fixed-bed resid design is optimal catalyst loading.

Units are typically loaded with at least three different kinds of catalysts:
An HDM catalyst with high activity for metals removal
An HDS catalyst for removing sulfur, nitrogen and other heteroatoms
A transition catalyst in-between
We make it a priority to know your process objectives, and then match them with a tailored catalyst system.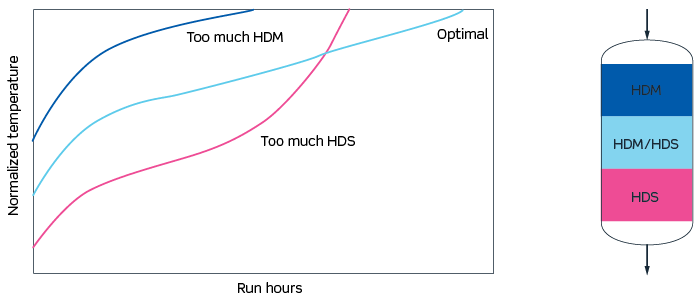 Let's talk about how we can help you
Determine the margin-enhancing value you can expect by deploying ARDS in your refinery
Discover most profitable market destination for the products (fuel oil, coker stock or other)
Optimize unit design and catalyst loading
Subscribe to our blog updates