December 1, 2013
Haldor Topsoe A/S rings the NASDAQ opening bell in New York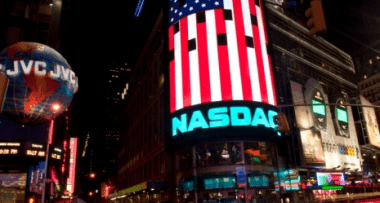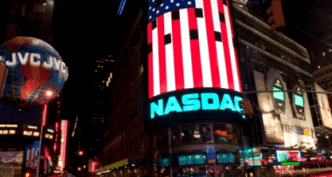 Earlier today, Haldor Topsoe A/S, a global market leader in catalysis and related process technologies, rang the NASDAQ stock market opening bell in New York. President and Chief Executive Officer Bjerne S. Clausen along with other senior executives and also members from the Topsøe family took part in the ceremony to celebrate Haldor Topsoe's listing on the First North Bond Market, an alternative marketplace for Nordic corporate bonds launched earlier this year.
Speaking at the event, Bjerne S. Clausen noted that "Haldor Topsoe's scientific approach has generated significant contributions to the world of catalysis and generated ground-breaking knowledge of catalytic applications building the bridge between science and technology."

He also made it clear that the company's overall vision today is to contribute to solving pressing global challenges related to the environment, energy, and food supply.
During the entire ceremony a video profiling Haldor Topsoe was simultaneously broadcasted at the seven story tall NASDAQ video tower outside in Times Square providing passing New Yorkers a glimpse of what kind of company Haldor Topsoe is.
Haldor Topsoe was listed on the NASDAQ First North Bond Market on June 28, 2013. Prior to the listing the company successfully closed a corporate bond offering of DKK 1 billion. The bond offering was split into DKK 500 million five-year bonds and DKK 500 million seven-year bonds. Haldor Topsoe's bond issue is part of an ongoing process to achieve a diversified and price competitive funding base that supports future growth plans.

Founded in 1940, Haldor Topsoe is a global leader in the field of catalysis headquartered in Denmark. The company is privately owned and employs more than 2500 employees around the world. Made up of three key business units - Chemicals, Environmental, and Refinery - Haldor Topsoe delivers catalysts that are essential for producing clean fuels from crude oil and waste, removing harmful emissions from power plants and vehicle exhaust, and raising the efficiency of industrial processes. Haldor Topsoe A/S catalysts are used in the production of 50% of the world's fertilizers, helping the agriculture industry meet the global demand for food.

All Haldor Topsoe A/S catalysts are manufactured in Frederikssund, Denmark, or Houston, USA. With a global network of regional offices and local representatives, Haldor Topsoe A/S maintains direct contact with customers and has a longstanding tradition of cooperation with universities and research institutes all over the world.

Haldor Topsoe A/S' operating profit in 2012 was the best ever in the company's history. Revenue was DKK 5,244 million, while the company's operating profit (EBIT) was DKK 593 million in 2012. This corresponds to an EBIT margin of 11.3% and was achieved in spite of increased R&D expenses.

In 2011, Topsoe launched a new ambitious growth strategy named "30 in 25" that outlines the road to additional growth based on its current strengths and R&D potential. As part of this strategy, the company aims at reaching total revenue of DKK 30 billion in 2025 without eroding the strong profit margins that Topsoe consistently has achieved in recent years.
Subscribe to our blog updates