February 1, 2015
Topsoe part of consortium to develop large-scale fertilizer plant in Tanzania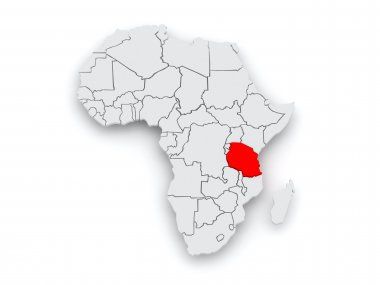 A consortium consisting of Haldor Topsoe A/S, the German company Ferrostaal Industrial Projects GmbH, and the Pakistani industrial enterprise Fauji Fertilizer Company Ltd, is going to develop a large-scale fertilizer complex in Tanzania together with the state-owned Tanzania Petroleum Development Corporation.
The project is currently the largest investment project in Tanzania with an investment sum of more than one billion USD, and today the project is being discussed as part of an official state visit to Tanzania from Germany's President Joachim Gauck.
The fertilizer complex is expected to be on-stream in 2019/20, producing 1.3 million tons of fertilizer per year for both the local and international market. Agriculture in Tanzania will stand to benefit in particular. The sector makes up approximately one third of Tanzania's gross domestic product, with more than 75% of the population working in the agricultural sector. It is expected that 5,000 direct and indirect jobs will be created during the construction and operating period.
The consortium is providing support through the entire project development, including financing, technology, product-offtake as well as construction, maintenance and operation of the plant. As part of this, Topsoe's role will be to deliver license, engineering, hardware and catalysts for the fertilizer plant that will be located in the South of Tanzania, in the Mt. Wara area, where there are existing port facilities and connections to a future natural gas grid.
The consortium emerged as the winner of a tender carried out by the Tanzanian government in 2013 and is currently in exclusive negotiations with gas suppliers regarding the supply of gas for the fertilizer complex. Furthermore, Tanzanian shareholders and off-takers will also play a significant part in the further development and realization of the project.
"We believe the plant will leave a positive footprint in Tanzania enabling the country to monetize its huge gas reserves and in the process create jobs and boost agricultural productivity. Ammonia is the primary ingredient in fertilizer and the plant will improve local supply significantly. From Topsoe's perspective the project is also extremely interesting. Not only does it represent a substantial contract value on its own terms, it also holds the potential of becoming a long term steady source of income due to our planned co-ownership of the plant," says Bjerne S. Clausen, Chief Executive Officer in Topsoe.
Press contact
Haldor Topsoe A/S
Kristine Ahrensbach, VP
Corporate Communications & Marketing
Tel.: +4525529547
About Haldor Topsoe A/S
Haldor Topsoe is a world leader in catalysts and catalytic processes. The company is committed to helping its customers achieve optimal performance. This means enabling customers to get the most out of their processes and products, using the least possible energy and resources in the most responsible way. Haldor Topsoe is a global organization with production plants, regional offices and engineering activities all over the world. The company employs some 2800 employees and achieved a revenue of DKK 5,348 million in 2013. For more information: www.topsoe.com
About Ferrostaal Industrial Projects GmbH
Ferrostaal Industrial Projects is an international project developer and EPC service provider for the realisation of industrial plants in the petrochemical and wind energy sectors as well as other selected project opportunities. The company additionally undertakes the planning, delivery, installation and maintenance of lighting solutions for sport and logistics. Ferrostaal Industrial Projects is a member of the Ferrostaal Group, a global technology-independent, manufacturer-independent and supplier-independent industrial services provider. Some 3,600 employees combine decades of industrial expertise with financing competence on behalf of the customers. Ferrostaal has own companies in around 40 countries. For more information: www.ferrostaal-ip.com
About Fauji Fertilizer Company Ltd.
Fauji Fertilizer Company Limited (FFC) is a public limited company of Pakistan listed on all three stock exchanges of the country. The company is headquartered in Rawalpindi with a Marketing Office at Lahore and manufacturing plants at Goth Machhi and Mirpur Mathelo. FFC is internationally reputed in activities of operation, maintenance, manufacturing and marketing of fertilizers for over three decades. FFC markets its own urea product as well as Urea & DAP of its subsidiary company Fauji Fertilizer Bin Qasim Ltd. In addition to marketing of local brands, FFC also markets imported DAP, imported SOP and imported Boron. In total FFC manufactures around 2.5 million tons and moves more than 3 million tons of fertilizer in Pakistan. FFC holds shares in fertilizer, cement, energy, financial sector and food sector companies. FFC is a member of Fauji Foundation (Fauji Group) which is amongst the largest business conglomerates in Pakistan. Fauji Foundation is a Charitable Trust founded in 1954 under the Charitable Endowments Act 1890. The commercial activities of the foundation are spread over several areas including but not limited to Fertilizers, Oil & Gas, Power Generation through conventional and alternative sources, financial sectors, cement, security companies and employment services. For more information: www.ffc.com.pk/ and http://www.fauji.org.pk/
Other posts you might be interested in
Subscribe to our blog updates