Almost 80 years ago, Haldor Topsøe established a new company based on catalysis. Dr. Topsøe's interest in chemistry and catalysis was sparked during his study of physics with the prominent professor, Niels Bohr, at the Niels Bohr Institute in Copenhagen. That is where Dr. Topsøe first saw the potential of catalysis.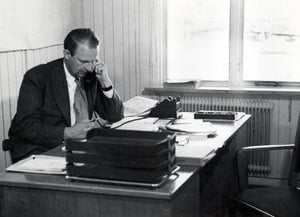 In 1940, catalysis was a little-used chemical process, but Dr. Topsøe believed that one day it could serve a huge, unmet industrial need and at the same time benefit the society. This idea turned out to be prophetic considering the huge importance of catalysis of today.
In 1944, only four years after the company was founded, it delivered its first product to customers, making it possible to use catalysis to speed up the production of sulfuric acid. This product – the first of what would become TopsoeTM VK catalysts – was brought to life by combining fundamental scientific research in the field of catalysis with concrete industry needs to develop highly useful products.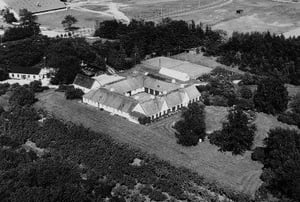 In 1958, Haldor Topsøe bought a farm, Linderupgaard, in Frederikssund, where the catalyst production plant is situated today. Catalyst production commenced the following year.
Since 1975, the headquarters have been located in Ravnholm north of Copenhagen. The surroundings are beautiful – completely in line with Dr. Topsøe's idea: Topsoe shall be a good place to work – and to have worked.
The world has changed immensely but the vision upon which Dr. Topsøe founded his company, meaning to tap into the potential of catalysis and scientific results and apply them to the industry, still stands and remains the backbone of the company. Catalysis has become an indispensable part of the modern world. In fact, it is now involved in 90% of all commercially produced chemical products. Catalysis can make expensive processes cheaper, help feed the hungry, turn worthless waste into valuable commodities, and even clean the air we breathe.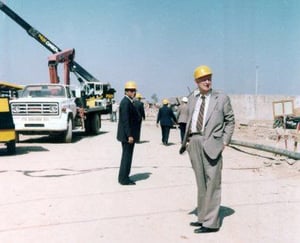 Today, Topsoe delivers a wide range of catalysts and process technology that is essential for producing clean fuels from crude oil and waste, removing harmful emissions from power plants, and raising the efficiency of industrial processes.
TopsoeTM catalysts are used in the production of 50% of the world's fertilizers, helping the agriculture industry meet the global demand for food.
The company's catalysts, technologies and plant design lie at the heart of the efficient, sustainable production of plastics, fuels, and fertilizers worldwide.