Topsoe Furnace Manager TFM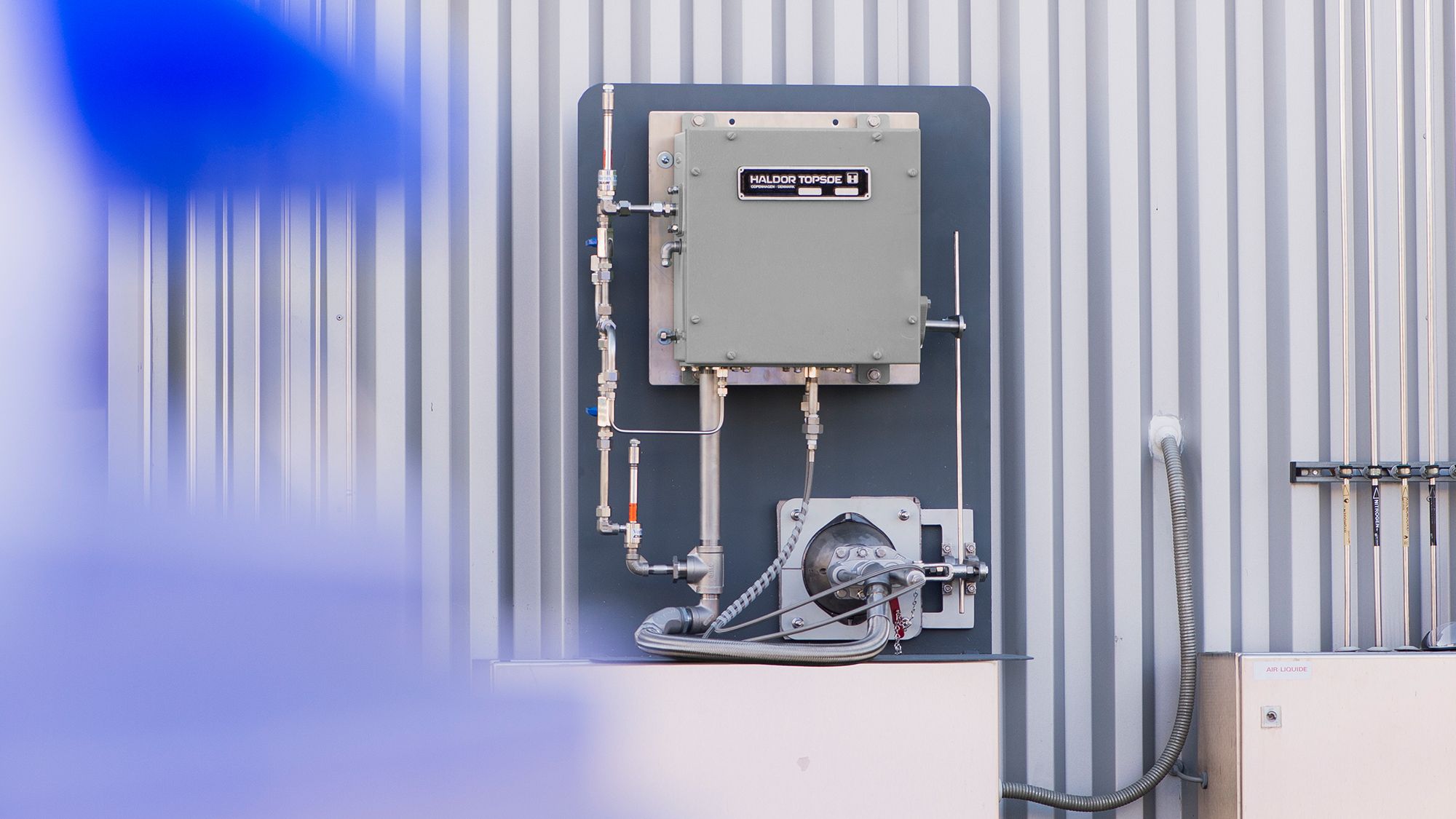 How can you predict and prevent your furnace from unexpected and costly downtime? How can you integrate communication between furnace operation and plant optimization? How can you increase your furnace and personal safety?
Asset Protection
Previously, plant operators relied on proactive repairs and maintenance schedules to manage downtime. However, routine maintenance is not always cost-effective and is unable to identify future issues that could cause equipment failure. Therefore, to help safeguard your assets, plants require an improved system that works in realtime.
Imagine receiving valuable data about furnace operation and reliability in realtime where maintenance teams can easily create notifications to proactively monitor the burner and tube operation. This immediate awareness of furnace issues minimizes the risk of equipment failures.
Safety
With real-time surveillance and data insights, operations that fall outside of safety tolerances are detected and can be immediately corrected, before failures. Furnace safety and personnel health safety risk alerts are immediately informed to the plant personnel, at any time, so that the plant manager is aware of safety issues. In addition to safety awareness, realtime alerts improve overall connectivity and communication across the local and global organization. This accurate and reliable communication helps in better decision-making.
Efficiency
Production processes are complex, often consisting of a long chain of separate and individually complex activities. Operators may consider operating the reformer with excessive margins in order to ensure safe operation and thereby lose the opportunity to boost production capacity without exceeding the mechanical limits of the tubes.
Consider the benefit of an operator receiving real-time surveillance of their tube temperature to act in realtime, optimizing the furnace firing to boost production. Realtime alerts not only identify inefficiencies instantly but also help operators record historical data, creating a reliable trend, and knowledge-base for faster prediction of future issues. Realtime surveillance doesn't need to only focus on what's going wrong. Plant operators will be able to create notifications built on production KPIs, asset output, environmental factors, and almost any other measurable parameters.
TFM has a holistic solution to protect your assets, ensure safety and enhance efficiency
In plants with harsh operating environments, maximizing the life expectancy of your asset is a priority. This not only requires a strategic but a holistic approach to help a plant protect its assets. The TFM system provides you the complete solution with its real-time on-line monitoring feature that ensures ideal operating conditions to protect your furnace firebox. Early warnings of premature tube rupture indication will give peace of mind and protect your investment.
TFM is a proven personal and process safety system providing continuous surveillance of furnace operation for early detection and prevention of issues including refractory failure and flashback in burners. TFM also alerts sub-stoichiometric combustion, catalyst poisoning seen as hot spots on reformer tubes, hot banding due to asymmetric burner firing, and leaks from ruptured tubes.
TFM benefits include:
Improves asset utilization and Return on assets (ROA) with holistic performance awareness.
Prevents and corrects any safety risks by monitoring operating conditions from anywhere and anytime.
Enables informed preventative maintenance through predictive alerts.
Integrates, improves, and increases information sharing across maintenance, performance, executives, and any other manufacturing department that needs timely information.
Watch the short-animated video to get an overview of the TFM and learn how the system can contribute to increased asset protection and benefit your plant's furnace.
By clicking submit below, you consent to allow TOPSOE™ to store and process the personal information submitted above to provide you the content requested.
Continuous real-time monitoring inside your furnace for performance and efficiency
TOPSOE™ Furnace Manager is a multi-camera monitoring system for continuous monitoring of critical process equipment, like tubular reformers and fired process heaters. The system utilizes cameras to gather information from multiple locations and can be used for continuous observation of numerous internal furnace temperatures, and burner statuses.
Operating at peak performance with TOPSOE™ reformer management
A key factor in increasing profitability and capitalizing on growth opportunities is the ability to achieve the full potential of plant performance, especially from the steam reformer. Correcting inefficiencies in the steam reformer should be prioritized because even very small changes can have a large impact on overall performance.