SOEC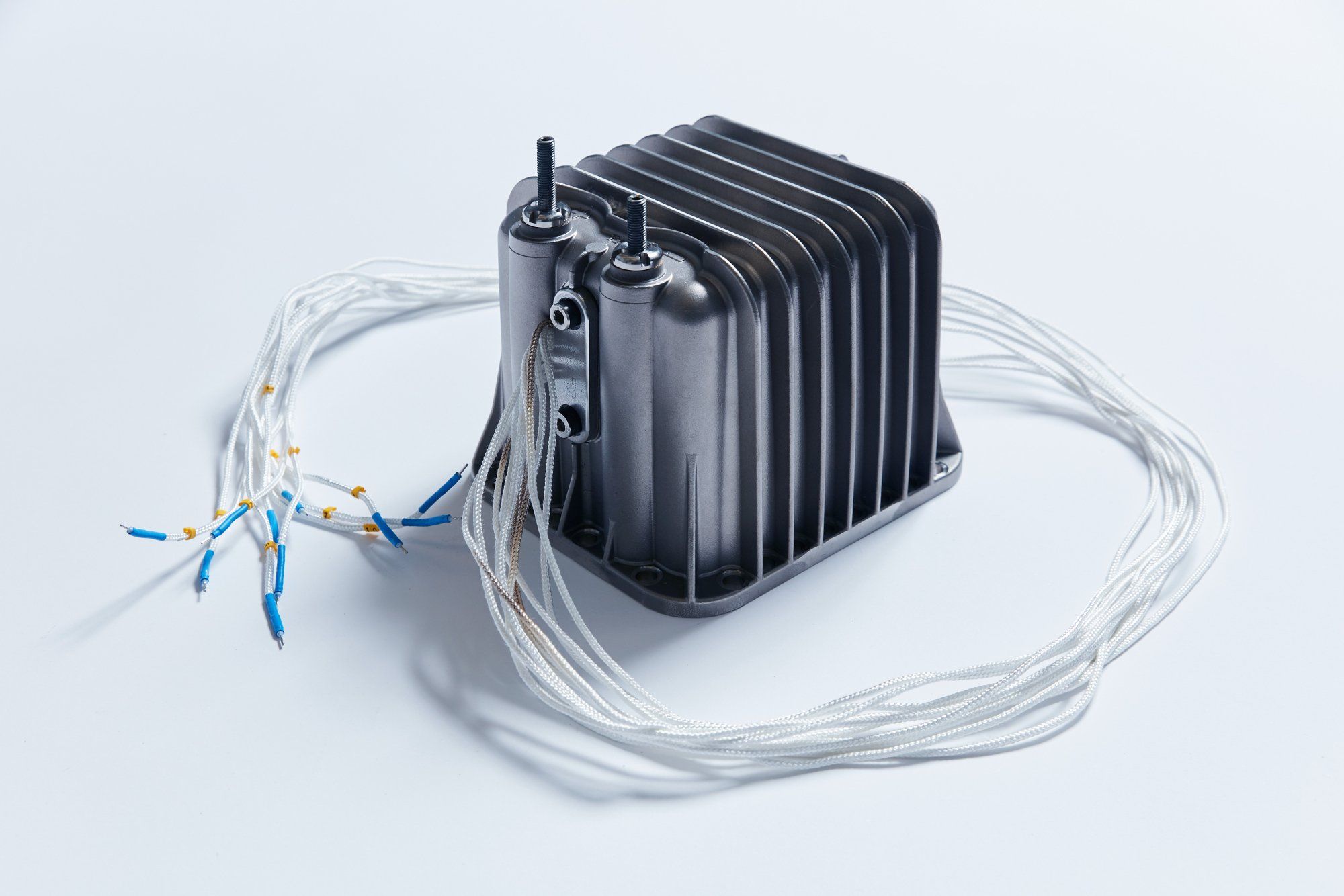 Driving greater electrochemical availability
Our SOEC technology is designed to integrate seamlessly with downstream processes, so green hydrogen can be processed into green ammonia, for use in chemical applications or energy storage; eMethanol, for use in chemical or transportation-fuel production; or one of many other green chemicals and fuels.
With decades of experience as a world-leading solution provider for all of these applications, TOPSOE™ is one of the few companies capable of providing the insights and technology needed to facilitate the production and large-scale availability of next-generation fuels and chemicals. We are already engaged in several projects aimed at proving the viability of SOEC, including the NEOM project, announced in July 2020, for which we will deliver the world's largest green ammonia plant.
How does SOEC work?
The TOPSOE™ SOEC electrolyzer is a compact stack built primarily from abundant, low-cost ceramic materials enclosed within a metal housing. To produce hydrogen, it utilizes electricity to split water molecules (H2O) into hydrogen (H2) and oxygen (O2). This is accomplished by three components: an anode, a cathode, and an electrolyte. The cathode splits water molecules, via reduction, into hydrogen and oxide ions, after which the oxide ions are transported through the electrolyte to the anode and oxidized into oxygen.
The SOEC unit's high degree of automation and auto-response capability, across the entire hydrogen process, minimize oversight and training requirements – as well as associated risks – for efficient, convenient on-site hydrogen production and supply.
Cost-competitive: Experience 30% greater green-hydrogen output compared to other electrolysis technologies.

Profitable integration: Reroute and monetize your plant's existing low-value heat within the SOEC-stack configuration.

Optimal plant flexibility: Maximize your plant's production capacity without altering its layout thanks to the compact, scalable design of the SOEC module.

Risk reduction: TOPSOE™ helps mitigate all technical risks across the entire solution lifecycle with long-term service that helps maintain a fixed conversion cost