Project development
As a one-stop-shop, we structure your project from project idea to financial close.
We facilitate all relevant contracts to meet both the debt and the equity financing requirements.
A holistic and integrated approach for a complete project or the provision of specific and individual consultant services to support a partner's organization in the development of a project.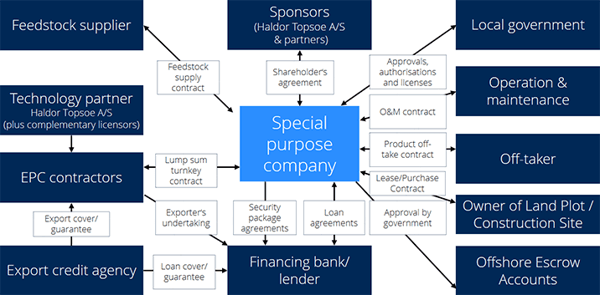 The above chart illustrates in a simplified way which main agreements, with the respective key stakeholders, would be arranged during the course of providing our full PD services.
A selection of subareas from the entire range of PD services:
Due diligences of existing features of a project
Initial project scoping and definition, (pre) feasibility studies
Clarifying feedstock and offtake arrangements
Site selection
Local permitting management
Define the investment structure (e.g. non-recourse project finance)
Financial Modelling (with certified analysis tool)
Prepare & negotiate commercial investment conditions
Interface with and attract equity partners and banks
EPC contractor selection and contractor management
Assist to or prepare main contracts and agreements enabling to take a final investment decision
Get in touch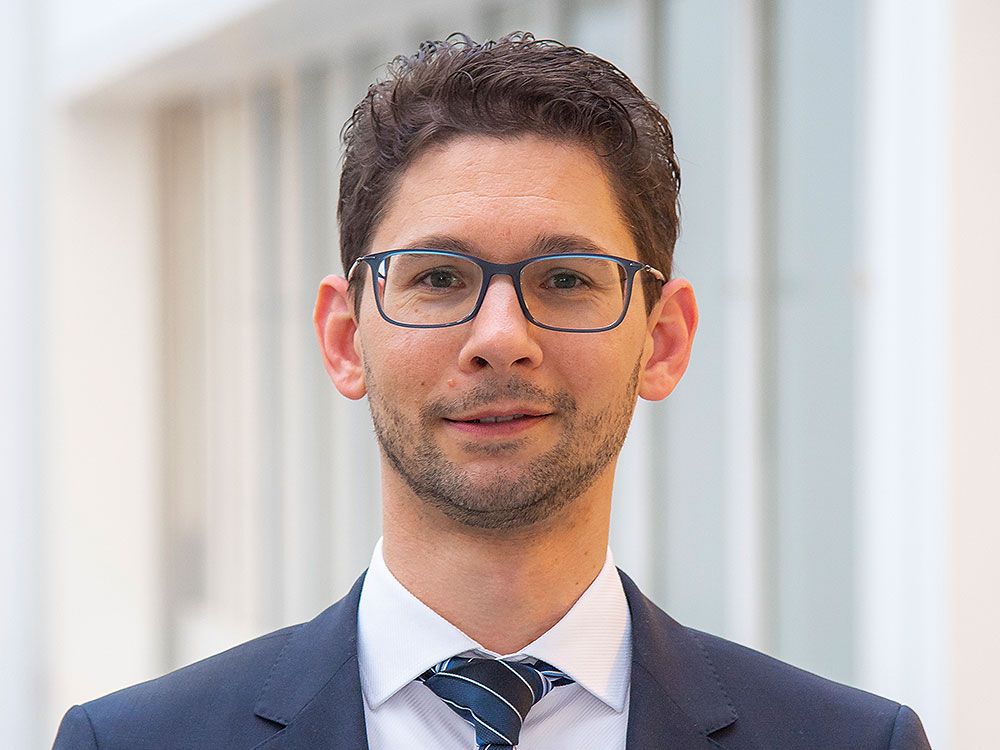 Carsten Martin Schneider
Contact our expert
---
Used in process
Ammonia
Ammonia
Ammonia
Ammonia
Ammonia
Dimethyl Ether
Dimethyl Ether
Dimethyl Ether
Formaldehyde
Hydrogen
Hydrogen
Methanol
Methanol
SNG
SNG
SNG
Sulfuric Acid
Syngas
Ammonia
Ammonia
Dimethyl Ether
Synthetic Fuels
Hydrogen
Hydrogen
Hydrogen
Hydrogen
Hydrogen
Methanol
SNG
SNG
SNG
SNG
SNG
Syngas
Syngas
Syngas
Renewables
Renewables
Renewables
Catalyst Poison Removal
Catalyst Poison Removal
Catalyst Poison Removal
Catalyst Poison Removal
Catalyst Poison Removal
Catalyst Poison Removal
Catalytic Particulate Filtration
Hydrocracking
Hydrocracking
Hydrocracking
Hydrocracking
Hydrotreating
Hydrotreating
Hydrotreating
Hydrotreating
Hydrotreating
Hydrotreating
Lube Oil Processing
Lube Oil Processing
Nitrous Oxide Removal
NOx and CO Removal
NOx and CO Removal
Off-gas Processing
Off-gas Processing
Off-gas Processing
Off-gas Processing
Petrochemical Processing
Petrochemical Processing
Petrochemical Processing
Pressure Drop Control
Pressure Drop Control
Unconventional Feeds
Unconventional Feeds
Unconventional Feeds
Unconventional Feeds
Catalytic Particulate Filtration
Ammonia
Renewables
Renewables
Renewables
Sulfur Removal
Sulfur Removal
Sulfur Removal
Sulfur Removal
Sulfur Removal
Synthetic Fuels
Synthetic Fuels
---
Related videos