Looking to decarbonize?
Show, don't tell.
Aim high to secure low-carbon intensity blue ammonia. With up to 99%+ CO2 removal capabilities, our solutions lead the industry in decarbonization. We collaborate with carbon capture technology providers to ensure seamless integration and industry-leading emission reduction– all in one single-point license.
Achieving the best shade of blue
The lower the carbon intensity, the more sustainable the solution. A vital part of blue ammonia production is the reforming technology used to produce syngas. And that is precisely where Topsoe is a cut above the rest.
We offer a wide portfolio of reforming technologies that produce ultra-low carbon intensity blue ammonia in single-line capacities of up to 6,000 MTPD.
SynCOR Ammonia™ bridges sustainability with profitability.
At the heart of our reforming solutions is the market-leading SynCOR Ammonia™.
With a steam-to-carbon ratio of just 0.6, steam throughout the process is reduced by 80% while cutting water consumption drastically. Creating a previously unseen scaling factor for single-train ammonia plants.
This result can mean double-digit reductions in the cost per ton of producing ammonia – with significant savings achieved the further you scale.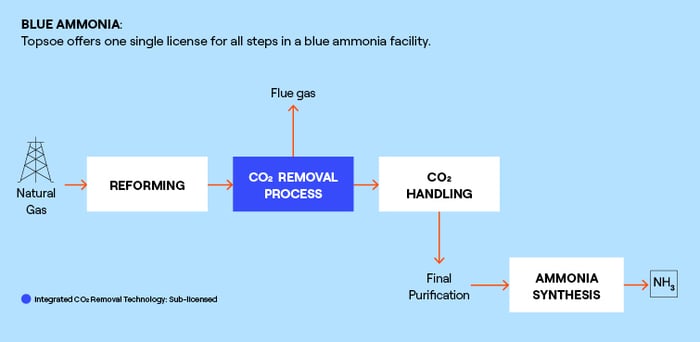 The benefits of SynCOR Ammonia™ Technology
Superior to traditional SMR

T

echnology for large size plants

Large capacities in single trains

Great economy of scale

Lowest OPEX.

Minimal gas consumption

Low

steam-to-carbon

ratio

Very low water consumption

Reduced environmental impact

High safety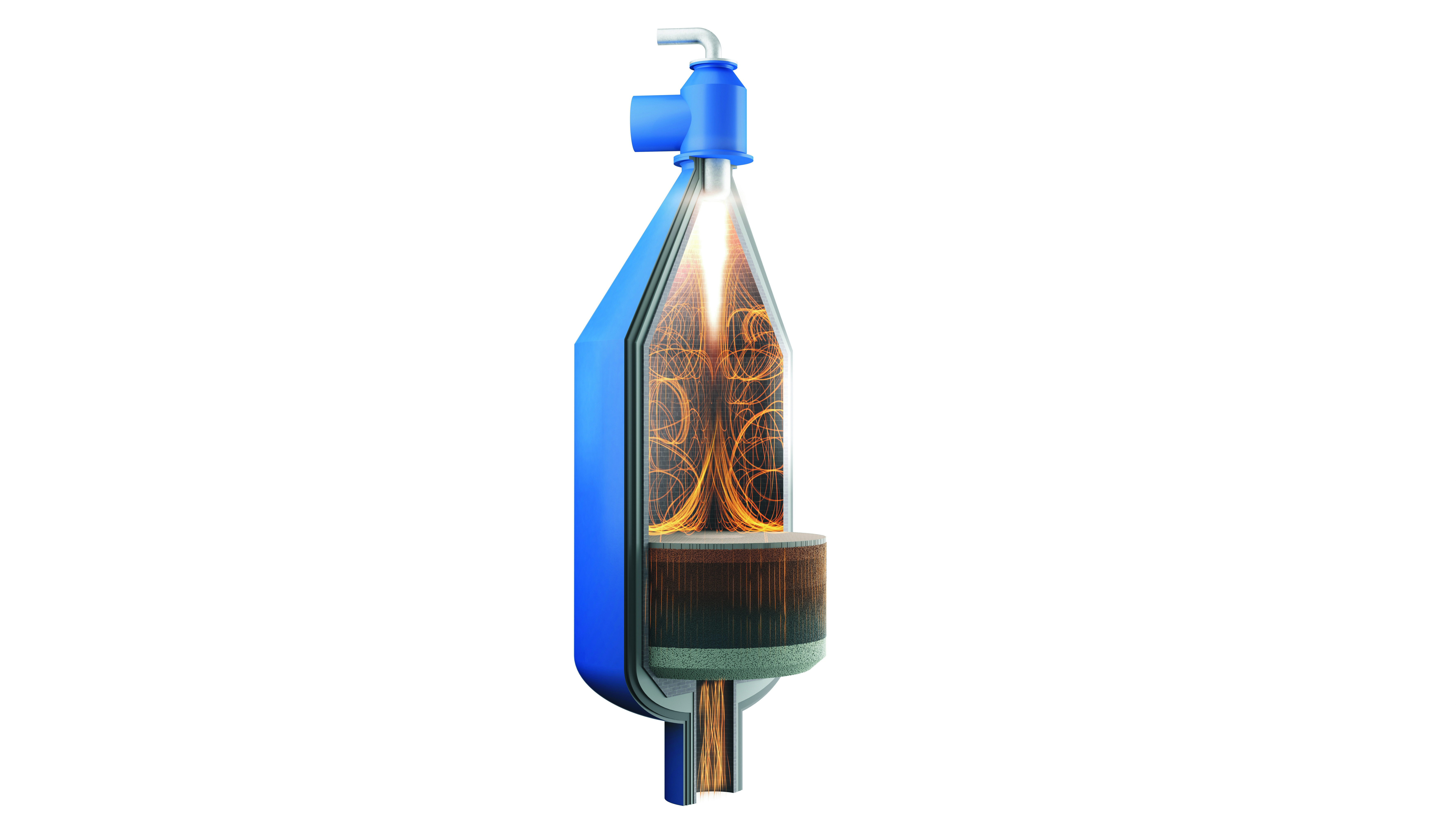 A CRACKING SOLUTION READY TO GO
One of the biggest challenges in realizing a sustainable future is guaranteeing the availability of clean energy. And that need has turned hydrogen into an in-demand alternative fuel source. However, hydrogen is notoriously difficult to transport and store.
Enter blue ammonia as a hydrogen carrier. And enter our H2Retake™ ammonia cracking technology. H2Retake™ allows ammonia to be produced anywhere in the world, cracked in another, and consistently maintain the same high-quality hydrogen output.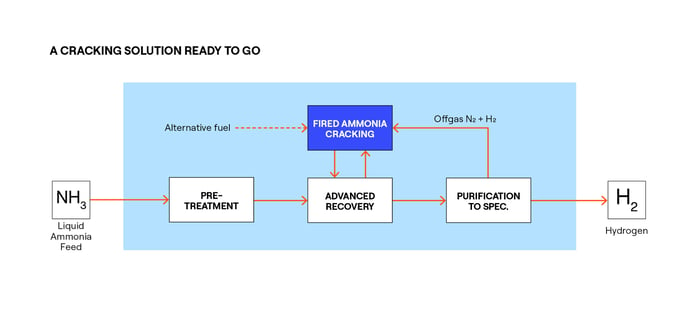 Our ammonia cracking solution boasts a successful track record at the largest single-train production capacity available. And in a highly competitive industry, where even the slightest changes in performance can have a massive impact on the bottom line, being able to invest with confidence is invaluable. And H2Retake™ delivers just that.
Introducing our best-in-class ammonia technologies
SynCOR Ammonia™
By introducing new economies of scale into ammonia production, SynCOR Ammonia™ gives plant owners breakthrough options for profitable expansion and provides new investors with an opportunity to enter the market with a sharp competitive edge. SynCOR Ammonia™ leads the industry in efficiency, safety, reliability, and cost-effectiveness. And the lowest OPEX and highest carbon capture capabilities currently on the market.
H2Retake™ ammonia
With more than 30 years of experience, our ammonia cracking technologies and catalysts provide the means to extract hydrogen for use in fuel and chemical applications. The H2Retake™ cracking solution boasts market-leading conversion efficiency. Delivering significant commercial value and ensuring producers can supply low-carbon energy at volume. Introducing minimal risk for maximum profitability.