Global efforts need to be accelerated if we are to achieve the climate goals of the Paris Agreement and limit global warming. It is our imperative to provide leading technologies to help society reduce carbon emissions and address climate change. And we are equally ambitious in our commitment to operate our business in a way that first and foremost minimizes negative impact on people and planet, while striving to be regenerative. Expectations toward how businesses operate sustainably are swiftly evolving and we are dedicated to continuously meeting those expectations.
OUR SUSTAINABILITY FRAMEWORK
We have built a solid foundation throughout our organization to work strategically with sustainability across material environmental, social, and governance (ESG) topics. This is captured in our Sustainability Framework, which iterates what we define as foundational elements of responsible business conduct (the green boxes) as well as strategic imperatives (lilac boxes) for Topsoe. With this framework we ensure direction and focus, and definition of activities and targets in support of Topsoe's strategy and 2024 vision.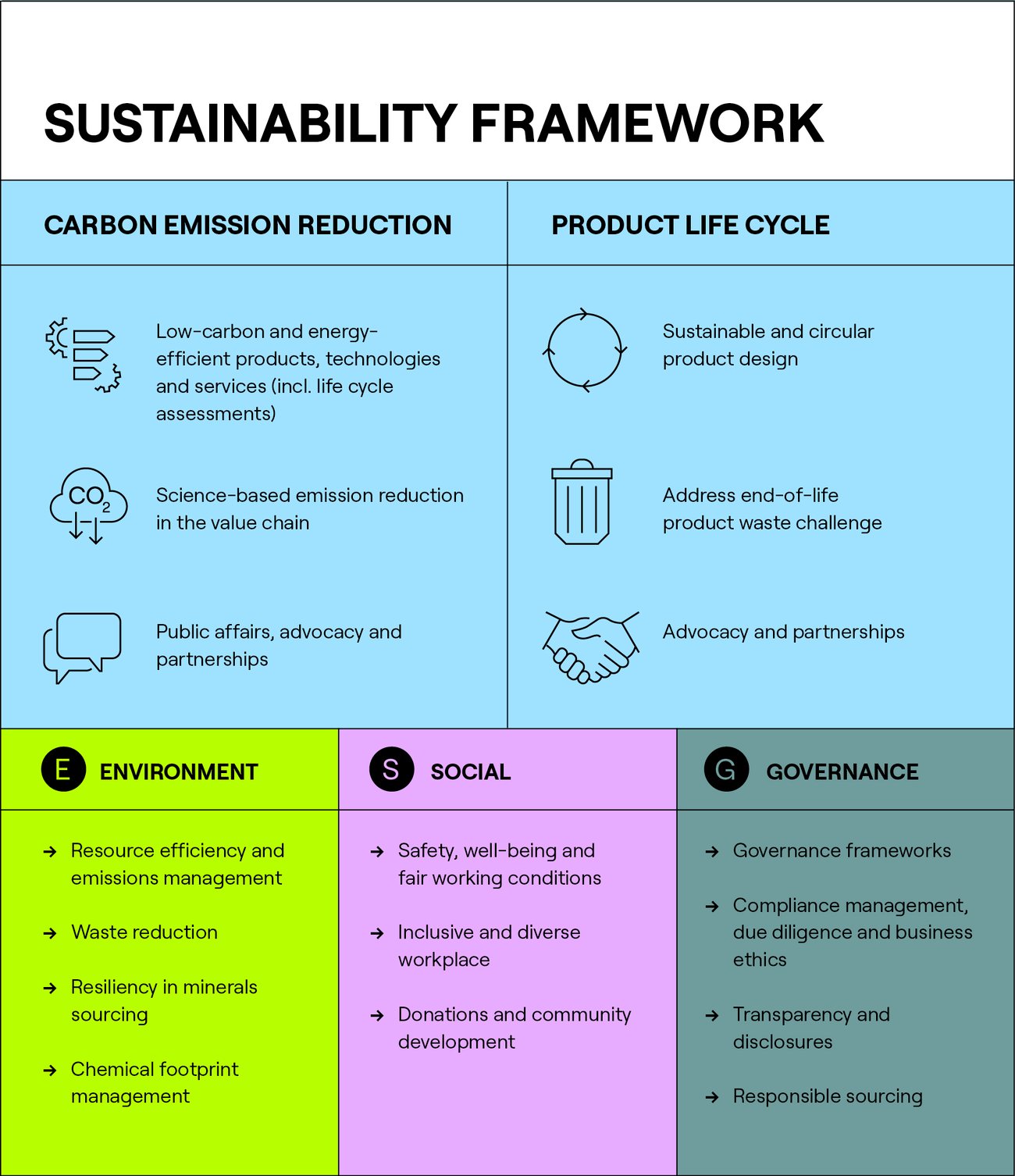 Sustainability governance
We have established clear roles and responsibilities for sustainability governance to ensure strong alignment across our global organization. The Board of Directors has an enhanced oversight on ESG, with expanded fiduciary duties of the Board of Directors and at committee level from 2022.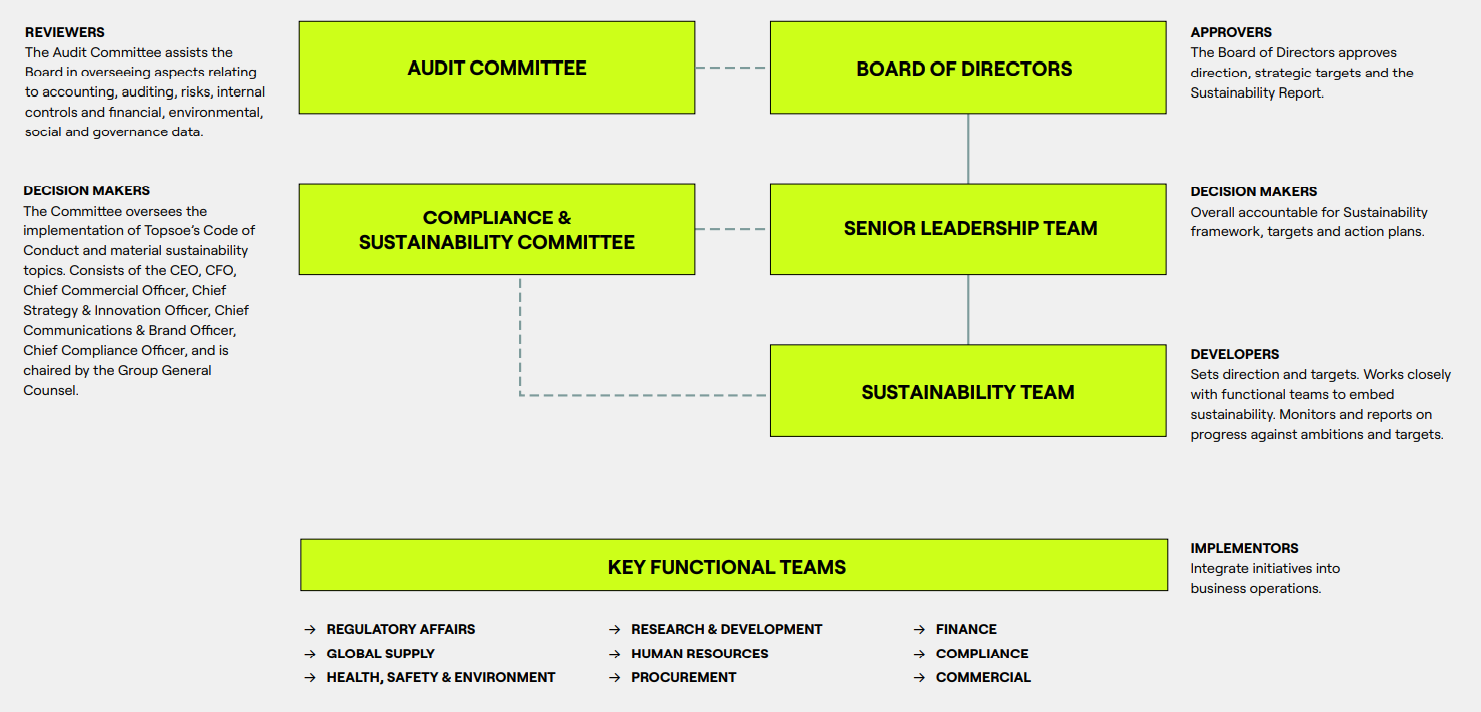 Our commitments
Net-zero greenhouse gas emissions by 2040, with a near-term target of 100% reduction in absolute scope 1 and 2 emissions by 2030

Reducing our customers

'

greenhouse gas emissions

by 20 million

tonnes

in 2023

Top 25 score in the annual employee engagement survey compared to the industry benchmark by 2024
Safety TRIF of 0.4 for employees and 0.55 for employees and contractors combined by 2024
30% women in management by 2024
UN Sustainable
Development Goals
We are committed to positively impact the United Nation's Sustainable Development Goals. This is integrated in our sustainability approach, targets and commitments, and in the responsible operation of our business.
We are reducing GHG emissions from our operations and value chain

We have the technologies needed to decarbonize hard-to-abate sectors

We aspire to 'Zero Harm' and do not compromise on safety

We want to create a diverse and inclusive work place, which is equitable for all

We act with integrity and promote ethical behavior in our business relationships
A world of energy transition possibilities awaits.
Just fill out the form.